Japanese foil ball challenge is online trend from Japan. Japanese Foil Ball Challenge refers to a trend on YouTube in which people take balls of aluminum foil and through several steps and some extra materials turn it into a shiny sphere. Since spreading in Japan in March of 2018, the trend became popular among American YouTubers, with several videos of the challenge gaining millions of views.
Can you believe smashed aluminum foil balls be mirror?
On April 30 UUUM CO., LTD release an App Game which is the version for iPhone, iPad and Android of the new trending challenge the Japanese Foil Ball Challenge .
I have tested the Japanese Foil Ball Challenge App for several days  and I can tell that is very additive since once you start playing you do not want to stop until you finish.
Although is really easy to start the Japanese Foil Ball Challenge  in the App there are moment where the game become really intense and that is the moment when you constantly hit your hand in the App and you need to start all over again.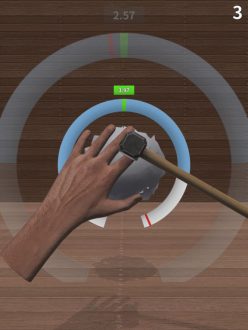 There are four level that you need to reach in order to have the shiniest foil aluminum ball:
Level 1: Soft Aluminum. In this level although the aluminum is very soft there is not good reflexion.
Level 2: Old Aluminum. In this level the aluminum is very soft there is good reflexion but is dirty.
Level 3: Hard Aluminum. In this level the aluminum is very hard there is good reflexion.
Level 4: Almost Mirror. In this level is really hard to smash like aluminum but the reflexion is really good.
The japanese foil ball challenge in the App consist in passing the different levels one by one until you get the  perfect ball (Level 4) where you can see your reflection (Using your phone camera) as if you were using an actual mirror.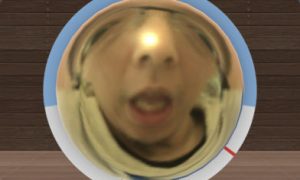 While you are trying to reach the different levels you can see funny faces as a results of the smashing the foil.
Where The Japanese foil ball challenge came from?